Dykeman Clubhouse Receives $500,000 Commitment From Cole Family
August 25, 2023 at 5:39 p.m.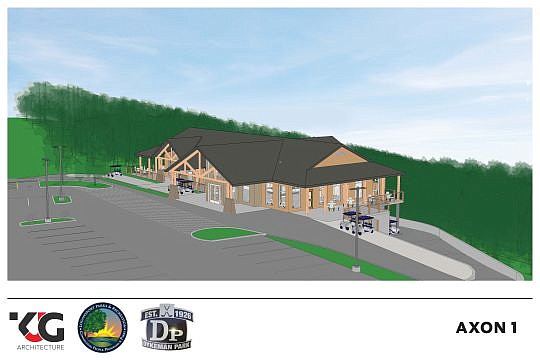 ---
---
The Logansport Parks & Recreation Department/Foundation is very pleased to announce the first significant private gift to the Clubhouse Project for the Dykeman Park Municipal Golf Course. The Cole Family- lead by Matriarch Jean Cole-have pledged $500,000 as an investment in the City of Logansport.  Jean Cole talked about her family's commitment:
"We witness numerous enhancements in Logansport, offering our community another chance to shine." 
"For generations, the men of the Cole family have been devoted to golf at Dykeman.  From a young age, Randy developed a profound passion for the game. Over the years, he nurtured a vision of a fresh clubhouse.  Despite facing the challenge of losing his leg, he held onto hope for his golfing future.  Miraculously, this June he conquered 18 holes, surpassing his own expectations.  As a mother, I can hardly convey the depth of significance this holds for me."
"The game of golf bestows countless advantages, not only providing the youth with an opportunity to engage in this sport, but also fostering a positive perspective on life."
"Although Milt is no longer with us, we are committed to carrying forward his spirit of generosity. The Cole family takes great joy in lending support to the ambitious project of the new clubhouse for the Dykeman Park Golf Course alongside fellow contributors."
At its June meeting, The City of Logansport Common Council voted in favor of supporting Ordinance 2023-13, in which they pledged $1 million investment as installments of $200,000 each year for five years to invest in the construction of the new clubhouse at Dykeman Park Municipal Golf Course.  The Council's commitment is conditional upon additional private funds being raised.
For more information and a short video regarding the plans, visit: logansportparksfoundation.org/

The goal to build the Dykeman Clubhouse requires funds to be raised of $3.5 million, AND to build it by the Spring of 2026 – the 100th anniversary of the Dykeman Park Municipal Golf Course. The opportunity to celebrate the 100th anniversary in a new clubhouse at Dykeman Park Municipal Golf Couse in 2026 would create an historic and memorable stage for the NEXT 100 years of the Dykeman Park Municipal Golf Couse in Logansport.

The Logansport Parks & Recreation Foundation has recruited Chairman Brad Rozzi to lead a committee of citizens to publicly & privately raise the necessary funds to build a new structure. Members of the Dykeman Clubhouse Fundraising Committee include Michael Bowditch, Tammy Helvie, Brannon Meagher, Chad Higgins, Chuck LaDow, Kyle Smith, Golf Course Manager & Pro, Dean Vietti, and Parks Administrator, Janet Fawley.
Questions may be directed to the Parks Administrator at 753-6969 or email to parksadministrator@cityoflogansport.org.