Riverside Park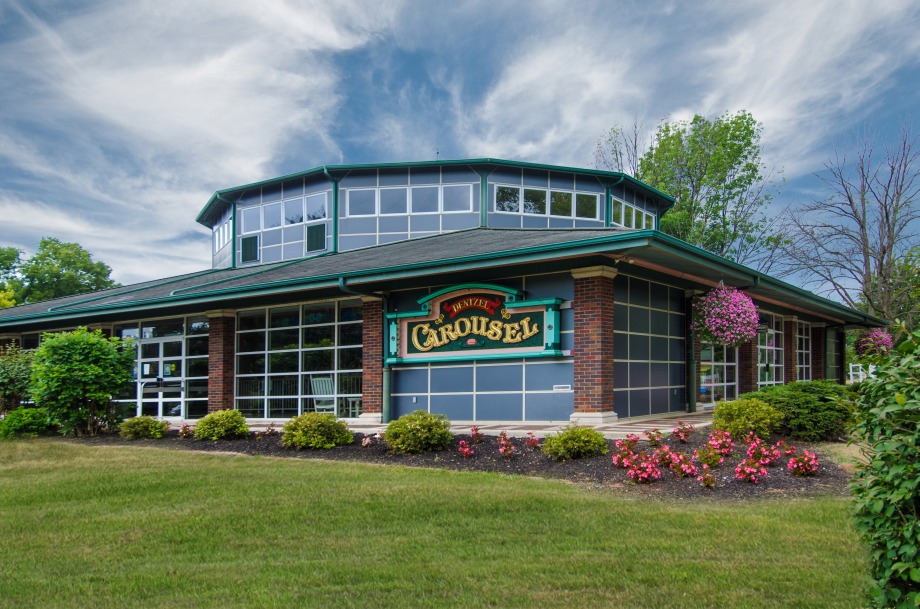 ---
---
This 13-acre community park is one of the oldest parks in the Logansport Parks system dating back to 1887. Facilities include the McHale Complex, the Historic Dentzel Carousel and a miniature train and track (Operated by the Cass County Dentzel Carousel Corporation). The addition of the new Cole Bridge, a softball field, (operated by a private lease) & concession stand, a handicap accessible playground, restrooms, a basketball court with a scoreboard & lights, miniature golf (operated by private lease), McCord's Pavilion (the shelter that used to house the Carousel) & cornhole courts.
Trails:

Riverside Park is the Eel River Run Trailhead. The Eel River run is approximately one mile in length and ends at Stonewall Park located at High Street and 4th Street.

River Bluff Trail is across the River from Riverside Park and is 1.3 miles in length. From the River Bluff trail, you can connect to Huston Park via the Sims Family Connector Trail.

Facilities and Rentals:

McHale Complex (located next to the Dentzel Carousel)

McCord's Pavilion (located to the west of the McHale Complex that once to house the Carousel)

Basketball Courts (full day & hourly rental available)

Cornhole Court (hourly rental and bag rental available)

Now Open!
Click HERE to check availability and rent the McHale Complex, the McCord's Pavilion, Cornhole Courts or the Basketball Court.
Program/Special Events
July 4th Celebration

2 Rivers on 2 Wheels

Cass County Dentzel Carousel

The Cass County Carousel has been a part of our community since 1919. The Carousel was named a National Historic Landmark in 1987, making it the only one in Cass County. The 43 animals are unique and range in age. All the animals are hand carved. The Carousel was originally placed at Spencer Park from 1919 to 1949. It then moved to the Old Carousel Building at Riverside Park until it moved to it's permanent home in 1995.

The Carousel is available for private rentals. Commemorative bricks and stones are also available. Unique gifts are available at the Carousel souvenir booth. Call the Carousel office for more details at 574-753-8725.
1212 Riverside Drive