Logansport Parks Encourage Completion of Mailed Survey Responses
April 13, 2023 at 9:20 a.m.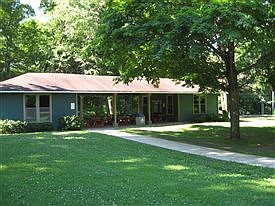 ---
---
The Logansport Parks & Recreation Department has announced that surveys about the Logansport Parks are being mailed randomly to homes throughout the City of Logansport.  The Parks Department asks that if you receive a survey, please take the time to either complete and return it in an enclosed postage paid, return envelope, OR responses may be completed using an online survey. Those that speak only Spanish, Haitian, or Burmese may respond by calling the number enclosed in the survey to speak with someone that can complete it for them. 
This survey will give random members of the community their first opportunity to provide feedback on the current and future direction of the parks and the programs that are offered to the citizens of Logansport.  Once the survey results are complete, further public engagement opportunities will be available throughout the coming months.
The Indiana Department of Natural Resources (IDNR) requires an updated Master Plan every 5 years to remain eligible for certain state and federal funding opportunities.  The current plan expired at the end of 2022.  By going through this process, the Logansport Parks & Recreation Department will create a written document that spells out strategic actions that will act as a guide for sensible facility, program, and service development.  The master planning process also provides an opportunity to share information about current parks programs and facilities with the public.  This document is based upon community input and feedback through opportunities such as open houses, focus groups, surveys, and other events.  The community events ensure that the public helps direct the facilities and programs that are developed by the parks.  Additionally, the planning process will include an analysis of how new facilities and programs will affect our neighborhoods, the community at-large, and the parks, in particular.
The Logansport Parks & Recreation Department is working with Context Design (Indianapolis), Zec Eight Insights (Indianapolis), and ETC Institute (Olathe, KS) to update the plan.  The assembled consulting team will be organizing the public engagement opportunities, performing site assessments, incorporating industry best practices into planning, and will be synthesizing all information received and analyzed to develop the final plan.  The goal is to complete the final planning document by year's end, 2023. 
Questions may be directed to the Parks Administrator at 753-6969 or email to parksadministrator@cityoflogansport.org  .