Splash Pad Now Open Through Mid-September
May 22, 2023 at 12:32 p.m.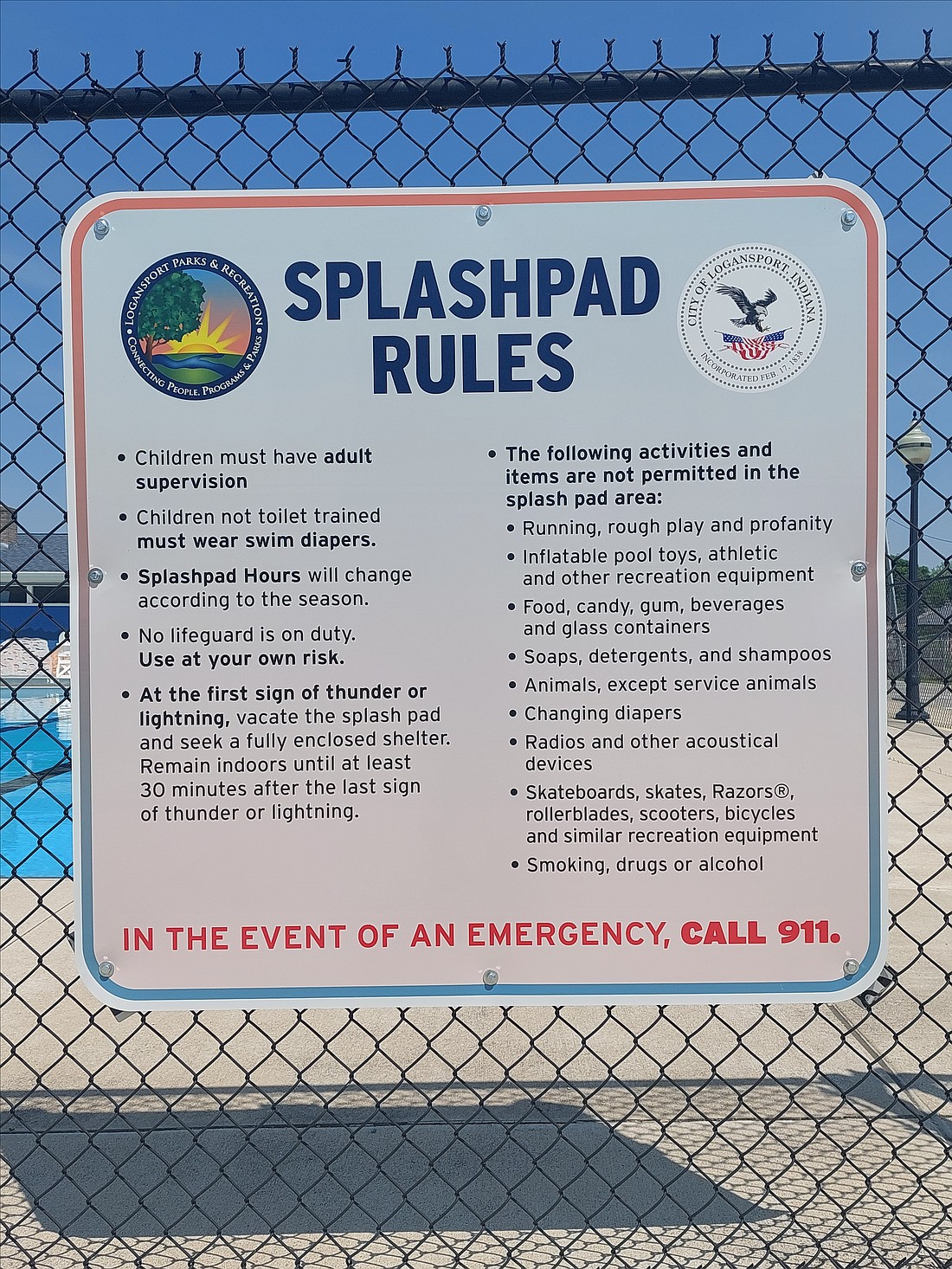 ---
---
No doubt about it…. the Splash Pad at Muehlhausen Park is the most fun place to be when it's hot. The water really cools you down, and gives kids a chance to play with water jets, buckets, and sprinklers.  The touch pad provides a simple operation for anyone: simply touch the top of the post, and the different water features start to cycle through.
Splash pad users are asked to follow these ground rules:
The Splash Pad is open from 8 a.m. – 10 p.m. 

Each

touch

of the post provides approximately 10 minutes of water streaming out of the sprinklers, water jets, and buckets. Each water feature allows a person about 3-5 minutes of playtime with that water feature, and then it's time to move on to the next, as that water feature cycles off. After 10 minutes, if you wish to continue, just touch the top of the post.
A light touch on the touch pad is all that is necessary. Please don't pound on it, slap it, throw rocks at it, kick it, or use something else to make the water start. 

The Splash Pad is intended for children and families to use for recreational enjoyment. Pets, bikes & scooters, or basketballs are not necessary, and are basically dangerous to be used at the Splash Pad.

We also ask that you use your showers at home for bathing. The Splash Pad is NOT the place for your family to take their daily showers.

If there are problems with the Splash Pad, feel free to send us an email, or let us know on facebook. We will also respond to phone calls & messages the next working day.

Our contact information is:
Thank you for your support and we hope you enjoy the Splash Pad.